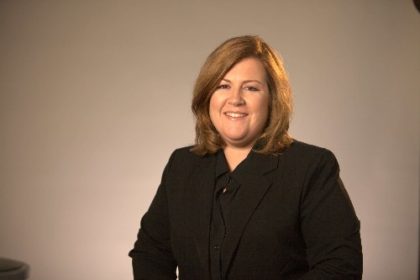 Today's blog post is about qualifying a 3PL for their supply chain labor management practices.  It is part of a series that addresses what to look for in a Third-Party Logistics Provider (3PL) when outsourcing logistics and selecting a 3PL, all the way from your RFP strategy to pricing to technology, implementation and beyond.
When it comes to the supply chain labor and labor management considerations for your upcoming RFP for logistics services, it is important to keep the intricacies of local markets front and center.  This applies to labor rates in a given local area, but also the drivers of those rates — such as cost of living, demographics, other industry and employment opportunities, and overall market indicators.  Take a close look at this up front, and possibly even before you've written your RFP or select the location of your logistics hubs —- because it will give you a full picture of the new markets you may decide (or not decide!) to enter.  At LeSaint, we find this to be so important, we even do a second pass and evaluation of labor conditions in the exact areas we/our clients are considering to ensure our supply chain labor data is accurate.  Keep in mind that sometimes, ironically, a few blocks in one direction or another is a big factor in what labor is available.
In addition to understanding the local labor market conditions, there are several questions you and your company should ask, and endeavor to get your potential 3PL partners engaged in:
Is the location variable, and if so, does the 3PL have the ability to offer data to ensure you choose a location where labor is most readily available?
If you remain in your current location, do you expect your current workforce to apply with the 3PL? And if so, what percentage do you see as viable?
What percent of your labor is variable or seasonal?  And if you have variable labor, what would you be comfortable with from a temporary labor standpoint?
Overtime is a common concern for many companies, so what do you need to take into consideration for shifts and exempt/non-exempt labor needed to mitigate the amount of overtime expected?
In summary, here are the major items to include in your RFP.   Potential 3PL providers will likely need these in order to accurately quote the labor-related aspects of the RFP for logistics services:
Headcount
Shifts
Compensation (Hourly rates vs. fixed salaries vs. incentive based pay, etc.)
Benefits
On-Payroll vs. Temp Labor
Variability of labor needs
It's likely that you are considering outsourcing logistics in the first place, because you fundamentally believe a 3PL (Third-Party Logistics Provider) is better suited to manage various aspects of supply chain labor better than your company could do in-house.  If that's the case, then you've probably already made the strategic decision that managing people with a supply chain, logistics, warehousing or transportation skill set is not a core competency of your firm. We recommend, therefore,that in assessing the 3PL RFP responses you receive, ask yourself about each 3PL's ability to:
Access labor and, in fact, hire, better than your company could do on your own
Increase productivity with the workforce over time
Ensure low turnover through employee engagement programs, rewarding good performance, and engagement in a positive culture overall
Build the right culture among the 3PL's workforce that 'looks and feels' like your company
In fact, at LeSaint, we've made it our core competency to specialize in supply chain 'people'!  We do this because we know our clients expect us to have a core competency in this area that they do not otherwise have.  Our values and culture at LeSaint are all about our employees and how to create an environment where people want to work, and are happy when they come to work.  At the end of the day, while you may have an intricate understanding of local labor market conditions, the fact is, labor rates and conditions are ever-changing.  The 'steady' that remains amidst that is our culture at LeSaint. We've built an employee-centric culture through:
Competitive pay and benefits
An interactive onboarding program with various check-ins with new employees to ensure expectations are managed
Opportunities for employees to expand their skill sets through our Learning Management System
A variety of ways for employees to earn more through productivity-based incentives
Intentional time for fun and connection through various employee events
Informative company-wide quarterly meetings to learn more about LeSaint, reinforce our culture and understand their role in 'why' we do what we do
About "What to Look for in a 3PL" Blog Series
This blog post is the fifth in a series that discusses what to look for in a Third-Party Logistics Provider (3PL).  The series explores mission-critical topics about outsourcing logistics, selecting a 3PL, all the way from strategy to pricing to implementation and beyond. It explores the technology and evaluation criteria used to qualify a 3PL, as well as pitfalls to avoid as you and your company go through the process of outsourcing logistics, warehousing and/or transportation.  The series is delivered by LeSaint's expert team of logistics professionals who have decades of experience guiding customers through what can otherwise be a complicated, confusing and time-consuming period in a company's life.  LeSaint is proud be part of the TAGG Logistics family of companies.
About The Author:
Today's blog post author is Jennifer Lee, Director of Human Resources at LeSaint Logistics.  Jennifer Lee joined LeSaint in 2005 as the Director of Human Resources and previously worked for IMC Holdings, an International Manufacturer and Distributor of Industrial Truck Parts, for 10 years in Human Resources. Jennifer's role is in strategic-level Human Resources management with a strong track record of managing start-up operations, employee conversions and supporting significant growth. Jennifer's responsibilities include directing initiatives in areas such as employee relations, employee communication, policy and procedure development, vendor contract negotiations, conflict resolution, compensation, benefits, recruiting, hiring, performance management, training, and employee development.