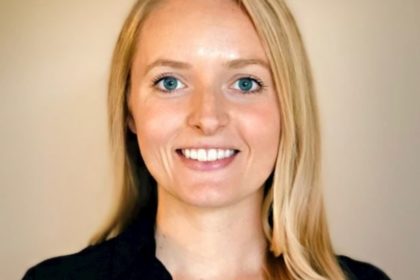 This blog post is the third in a series that discusses what to look for in a Third-Party Logistics Provider (3PL).   The blog series explores mission-critical topics about outsourcing logistics and selecting a 3PL, all the way from strategy to pricing to implementation and beyond.   Today's blog post is about formulating RFP criteria for the solution design — from a process to follow, the data points you might expect to include, and assumptions you may have no choice but to make.
As you continue your journey to outsource logistics to a Third-Party Logistics Provider (3PL), you may be surprised at the amount and type of information 3PL's are seeking to provide you with an accurate bid.  Up front, we'll say that is done with the best intentions — they ultimately want to get a better understanding of your supply chain and your business — and a detailed one — with an ultimate goal to provide a cost estimate that doesn't require too much 'trueing up' later.
You may also find yourself in a situation where you simply do not or cannot provide the detailed information the 3PL is seeking.  Today's blog post focuses on establishing the right balance of information and assumptions to help a 3PL understand your requirements and give you an accurate price.
Get Started:  Outline the Flow of Products Through Your Operation
The best place to get started with your RFP, especially if you don't have detailed operational data readily available, is to first outline the flow of products through your operation.  This will help your 3PL envision the necessary processes to make your operation successful. We recommend breaking the flow down into 4 categories:
1. Inbound:
How does product come into the operation (i.e. floor loaded, palletized, parcel)?
What mode of transportation is used (i.e. containers, full truckloads, LTL, parcel)?
Is product received on mixed pallets and therefore need sorting and re-palletization?
Is product received in mixed cartons and therefore need sorting and re-packing?
How is product putaway (i.e. full pallet putaway, case putaway, individual each putaway)?
2. Storage:
What type of products are being stored?
How is product stored (i.e. bulk storage, full pallet locations, mixed pallet locations, shelving, bin shelving, etc.)?
How high can product be stacked in bulk storage (if applicable)?
Are there special storage requirements (i.e. temperature control, flammable, etc.)?
How many SKUs will be stored in the 3PL inventory?
If an item master is available, the weights and dimensions of products are helpful.
3. Outbound:
Are you shipping to businesses (B2B) or direct to consumers (B2C)?
How are products picked (i.e. full pallet, full case, individual each)?  Does your product require special handling equipment?
How are products shipped (i.e. palletized, parcel, etc.)?
Are there special packaging requirements (i.e. packing eaches or cases into shipping cartons, dunnage, special stretch wrapping or strapping for pallets, corner guards, etc.)
Are there special labeling requirements for customers?
Will serial number capture be required?
4. Technology:
How will your company communicate orders to your 3PL partner? (i.e. excel file via email, EDI integration, API, etc.)?
If EDI integration, what maps are required?  Is a VAN used?
What systems are used today in the operation?
Does product packaging have scannable barcodes with product information?
Once you have a clear outline of your process requirements, you can begin to fill in data points that are available to you.  The process outline you have created will show you and the 3PL what touch points are necessary, while also helping you understand what volumes are necessary to create a cost build-up of your operation.
For example, if the 3PL will receive 100% single SKU pallets, they need to know how many pallets are received/handled in order to determine the labor requirements for receiving.  The volume of eaches received wouldn't be useful in this circumstance. Instead, you would want to use the 'eaches' volume to make assumptions about a pallet volume (i.e. eaches per case, cases per pallet assumptions, etc.)
Also, keep in mind that the scope of your inbound and outbound loads are just as important as the volumes.  For example, an inbound load with 26 single SKU pallets will take significantly less time to process and putaway than an inbound load that has 26 mixed SKU pallets with 3 SKUs per pallet.  These will need to be sorted and new pallets built before putaway can begin.
Making Assumptions When You Have To
Drilling down into the scope of your inbound and outbound loads can be difficult when the data is not available.  This is where assumptions will need to be made. You may not know exactly how many SKUs are shipped per parcel order or how many cases are picked per LTL order, but you may have an idea of your customer order profiles.   For this reason, we always recommend you try to base your data assumptions on how your customers typically order product.   For example, your B2C customers typically only order a few items at a time, so you could assume your average parcel profile is 3 eaches picked per order with 3 SKUs per order.
Your assumptions may not be 100% accurate, but they are a starting point for the 3PL's solution design nevertheless.   It's important to keep in mind that when a solution is designed based on assumptions, there needs to be a level of flexibility between you and your 3PL.  As well, it is always better for you/your company to make the assumptions, versus relying on your 3PL to do so.
The 3PL should understand that there are unknown details about your business that will be learned after the solution is implemented.
Your company should understand that there are certain risks taken by the 3PL in entering a relationship partially blind to the real details behind it.
Flexibility should be built into the commercial model that you establish together as well.  For example:
A cost plus pricing model could provide flexibility.  In a cost plus solution, as costs increase or decrease from the original assumptions, the monthly bill will be directly affected.
Transactional pricing models are also an option, however they are less flexible.  If a transactional model is built based on assumptions, there need to be reviews scheduled after implementation to make sure the transactional rates still reflect the business accurately.  After implementation, the 3PL has a much better understanding of your business and can begin to validate or correct the assumptions that were made during the RFP process. There should be an understanding between both parties that these post-implementation reviews could produce data that don't match the RFP assumptions, and will require a review of the transactional rates.  In some cases, they will require rate alterations if the assumptions were off by too much.
About "What to Look for in a 3PL" Blog Series
This blog post is the third in a series that discusses what to look for in a Third-Party Logistics Provider (3PL).  The series explores mission-critical topics about outsourcing logistics, selecting a 3PL, all the way from strategy to pricing to implementation and beyond. It explores the evaluation criteria used to qualify a 3PL, as well as pitfalls to avoid as you and your company go through the process of outsourcing logistics, warehousing and/or transportation.  The series is delivered by LeSaint's expert team of logistics professionals who have decades of experience guiding customers through what can otherwise be a complicated, confusing and time-consuming period in a company's life.
About The Author:
Today's blog post author is Chelsea Tate, Senior Logistics Engineer at LeSaint Logistics.  Chelsea joined LeSaint in 2015 and is responsible for the design and customization of logistics solutions for customers.  Prior to her current role, she was in operations management at J. Crew. Chelsea takes an active role in the logistics industry at large, where she is CSCP certified by APICS and also serves on the WERC Conference planning committee.  Chelsea holds a Bachelor's degree in Supply Chain Management from North Carolina State University.