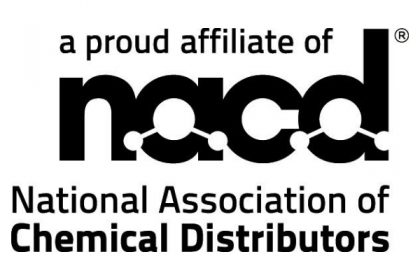 At LeSaint Logistics, we've recently expanded our commitment to safety, service and education in the Chemical industry by becoming an NACD Executive Education sponsor.  This sponsorship is part of our 2019 Platinum Corporate Sponsorship with the National Association of Chemical Distributors (NACD) and supports the Duke Executive Education and Emerging Leader Programs.    Our commitment furthers NACD's ability to provide superior training with tangible take-home lessons to improve not only members' employees but their organizations as a whole.
LeSaint's Executive Vice President of Client Solutions, Dino Moler, comments:
Sponsoring NACD's Executive Leadership programs is a strategic fit for LeSaint Logistics as we continue to expand education and awareness about the unique aspects of warehousing, value-added services and the fulfillment of goods in the Chemical industry.   Through our solutions, we strive to help Chemical companies and the employees who work with and for them operate safe, efficient supply chains.  We believe the Emerging Leaders program and the programs offered at Duke University better prepare current and future leaders for the challenges and solutions that are inherent in the exacting and sensitive distribution of goods in the Chemical industry.
LeSaint Logistics has a robust management team that has taken a 'hands-on' role in NACD committees an initiatives over the years.  LeSaint has also achieved the prestigious NACD Verification for Responsible Distribution for the extensive, safe best practices followed in their handling of chemical goods and products for their clients, who are made up of some of the biggest brands in Chemical manufacturing and distribution.  
NACD President Eric R. Byer notes, "Through LeSaint's sponsorships generously supporting our programs, NACD is better able to provide extraordinary programming for our members, ensuring success for our membership and industry in the short term and beyond."
NACD's Executive Education programs were launched in early 2015 to nurture current and future leaders of its member companies. Thirty-eight companies have sent their employees to the Duke Leadership, Duke Management, and Business Negotiation Skills Programs in Durham, NC. One participant described the Duke Leadership Program as a "jam-packed week filled with the most useful and insightful information you may ever receive in your career."
Sign up today for the 2019 Executive Education or Emerging Leaders programs by visiting the NACD website.
To learn more about LeSaint's services to the Chemical industry click here.