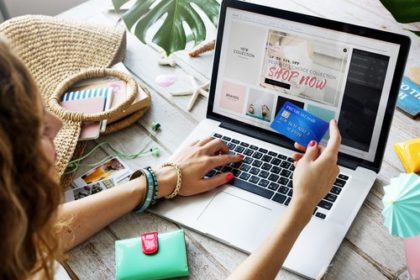 Online/Direct-to-consumer as a channel will outpace traditional retail store purchases. The multi-channel shopper (ie. shops online and in stores) spends $49 more than shoppers who shop only in retail stores, according to the National Retail Federation's 2017 Thanksgiving shopping survey
It was exciting to hear that Holiday shopping started stronger than ever in over the 2017 Thanksgiving weekend.  The National Retail Federation, who closely monitors consumer behaviors and trends, reported that:  "Consumers seamlessly shopped on all platforms through the long {2017 Thanksgiving} weekend…….over 64 million people shopped both online and in stores. In addition, over 58 million shopped only online, and over 51 million shopped only in stores. The multichannel shopper spent $82 more on average than the online-only shopper, and $49 more on average than those shoppers who only shopped in stores.  (Read more)
In fact, recent retail acquisitions reflect that retailers recognize the emergence of direct-to-consumer as a dominant channel.   Traditional brick-and-mortar retailers are buying successful online sites (and vice versa) as fast as they can.  Perhaps Susan Reda says it best in her STORES magazine article "Physical {now} needs digital and digital needs physical."  She goes on to cite Amazon's purchase of Whole Foods and Walmart's purchase of ShoeBuy.com, among others.  (Read more)
After reviewing several statistics and figures about this trend, I took pause and asked myself "has online/direct-to-consumer already outpaced in-store purchases?"  The answer proved a bit more nebulous, but two statistics in particular confirmed that my prediction is well on its way to coming true:
According to NRF, top shopping destinations over the Thanksgiving holiday included department stores (43 percent), online retailers (42 percent), electronic stores (32 percent), clothing and accessories stores (31 percent) and discount stores (also 31 percent).
Amazon's online sales accounted for upwards of 50% of all 2017 Black Friday online purchases (Read more)
What do you think?  How will your business respond?
Learn more about how LeSaint helps CPG Manufacturers succeed in managing consumer and retail industry trends, by reading our case study with Blueair, a leading manufacturer of air purification systems.  Visit:  http://go.lesaint.com/blueair
Note from the Editor:  This is the second blog post in LeSaint's 2018 Supply Chain Predictions series.  Stay tuned for what supply chain practitioners should do about these trends — and more —- coming in future posts.
Guest Author: Guest author of today's blog post is Dino Moler, Executive Vice President of Client Solutions at LeSaint Logistics, where he is responsible for developing creative, customized logistics solutions that reduce total logistics costs, free up working capital and improve customer service.  Dino serves as Chairman of the Board of Directors for the Transportation Marketing & Sales Association, and actively participates in logistics industry associations and events.