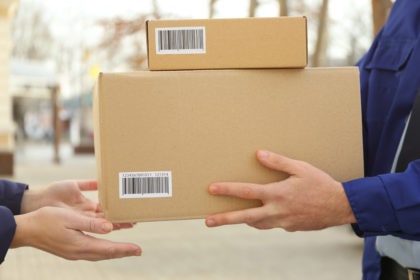 Many logistics executives in consumer packaged goods companies have come to believe that a shared warehousing environment generally requires that you sacrifice your ability to get your goods 'retail ready' – that is, ready to meet unique retailer requirements.  Learn more about how this misconception can get in the way of consumer packaged goods companies achieving 99.5% shipping accuracy from their warehouse operation.
In fact, this common misconception is shared with us nearly every time we meet with a new consumer packaged goods client. They believe they will not be able to get their goods 'retail ready' from within the four walls of a shared warehouse in their logistics network.
For reasons we do not totally understand, there is a long-held belief that shared warehouses (sometimes also called multi-client warehouses or public warehouses) operate on a 'one-size-fits-all' model.  Truly, the belief we hear, is that you get access to some space to store inventory, but service, flexibility and ultimately, the customizations required to get products 'retail ready' are impossible to meet in a shared warehouse environment.
Never has there been a better time to put this myth to rest — once and for all.  In fact, at LeSaint, we've seen more than 25 customers successfully fulfill 'retail ready' products from our Romeoville, Illinois shared warehouse, in large part, due to an innovative new model we're deploying in the logistics industry, largely serving consumer packaged goods companies.
For companies in industries ranging from small appliance manufacturing, to electronics, home décor and personal care and apparel, they are consistently (and aggressively!) meeting retailer-specific requirements with high-levels of product customization.  
Product customizations include things such as:
Custom repackaging for size, brand and flavors
Exacting protective packaging to prevent damages to high-value product while shipping
Promotional store displays integrated with graphic design for package printing/production
Product repair, refurbishment and deep cleaning
These kinds of companies in the consumer packaged goods industry have product profiles that do not require extensive warehouse space in the logistics network. Therefore, they often need a distribution model that scales with their inventory footprint, but also one that meets their unique product requirements (ie. to get their products 'retail ready').  The type of scale, efficiency and customized, value-added services they require have historically only been available to large consumer packaged goods manufacturers who can commit to a dedicated warehouse.  
At LeSaint, we're successfully performing product customizations for these kinds of consumer goods companies, and enabling them to achieve unique distribution for unique products through:
Comprehensive fulfillment

with same-day-order, same-day-ship, including direct-to-consumer while simultaneously delivering to some of the world's largest brick-and-mortar retailers.

Innovative labor strategies

that involve flexible, high-quality programs to deploy labor resources across multiple clients as client demand fluctuations ebb and flow.  We've also engineered exciting incentive programs that reward productivity and error-free work.  Finally, smart technology advancements are deployed through things like automated conveyers and paper-free scanning, enabling employee productivity to exceed 120+ lines picked per hour and beyond.

A strategic location

in the Central Midwest with expansive reach to key, vast population centers across North America.  This location maximizes reach, minimizes shipping costs and transit times, and has a close proximity to reach ports, airports and national/international highways.
By performing fulfillment and distribution at scale through a shared warehouse, you can achieve these kinds of outstanding results, much like many of our clients enjoy:
99.5% on-time shipping

99.8% shipping accuracy

99.9% put-away timeliness for returns

99.9% inventory accuracy
To learn more about how Shared Warehousing has evolved, click to see our infographic here.
This blog post is the first in a series where we will discuss the major myths and misconceptions associated with shared warehousing in the logistics network of consumer packaged goods companies.  
Guest author of this post is Brian Smith, Director of Operations at LeSaint Logistics.   Brian has been a logistics operations executive for more than 25 years.  He is an expert in helping consumer packaged goods companies design effective, high-performing logistics networks that meet the demands of omni-channel fulfillment.