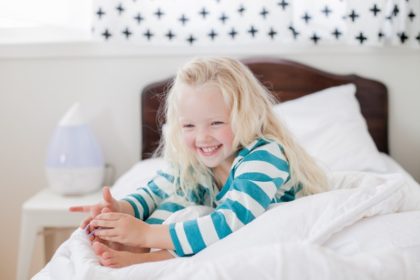 Crane USA & LeSaint Logistics deploy an intelligent, flexible solution that enables rapid growth of e-commerce supply chain. Since 2014, Crane USA, a global manufacturer of small appliances and other home goods, has teamed up with LeSaint Logistics to deploy an intelligent, flexible solution for their rapidly growing e-commerce business.  Here's their story:
ABOUT CRANE
Crane USA manufacturers a wide range of small appliances for indoor use, including products such as humidifiers, air purifiers, space heaters and fans.  They are the CPG category leader in innovation and creativity for children's humidifiers, with whimsical designs and cheerful colors.  Crane USA's global distribution footprint includes a headquarters in Itasca, IL and secondary office in Hong Kong.
A CLOSER LOOK AT LOGISTICS
Crane USA began with designs for small home appliances in 2005.  Since then, demand for the company's creative designs and high-quality products has grown by leaps and bounds.  As complexities of e-commerce and the need for shorter lead times increased amongst their retailer customers, Crane partnered with LeSaint in 2014 to take their distribution to the next level.
"As brick and mortar retailers are shifting purchases to online channels, e-commerce is increasingly important. Lead times are getting shorter and retailer expectations are getting higher," says Dirk Niederman, Vice President and Co-Owner of Crane, "We needed a partner that could provide the level of service that our customers need in a new e-commerce economy driven by same-day, next-day consumer expectations."
LeSaint offers the high levels of customer service, process discipline and support necessary to deliver a high-performance operation in Illinois and California.  This includes meeting stringent requirements from Amazon and other e-commerce retailers, and a sophisticated Electronic Data Interchange (EDI) solution that ensures Crane can have the tracking capabilities inherent in compliance with FDA regulations for its products.
Brian Smith, Director Development at LeSaint Logistics, says "LeSaint provides Crane the opportunity to service their customers through several sales channels. We ship orders to big box stores via LTL and TL shipments. We also ship parcel orders via UPS and FedEx. This enables Crane to get products to their customers in a direct and timely fashion."
LeSaint also provides retail-ready configuration and other value-added services such as damage reporting, custom labeling, repacking and drop shipping.
PERFORMANCE THAT COUNTS
The Crane and LeSaint partnership has produced these exceptional results:
99.85% shipping accuracy in 2018
100% inventory unit accuracy in 2018
Over 850,000 units shipped in 2018
360 Logic™ and LEAN 5S principles optimize storage and distribution areas
Learn more by reading the full case study.