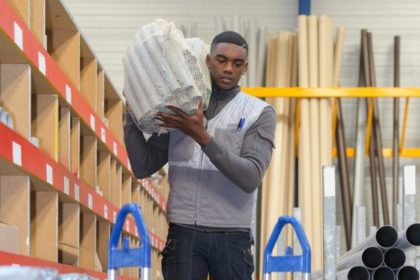 This blog post is the second in a series that explores trends and insights for the Supply Chain Labor Shortage.
THE IMPACT OF A DIMINISHING LABOR FORCE ON THE SUPPLY CHAIN & LOGISTICS INDUSTRY
The global supply chain is a $26 trillion per year industry and it's only getting more complicated. An article in Supply & Demand Chain Executive noted that between 2010 and 2020, the number of available jobs in supply chain will grow by 26 percent. (Clark, 2018)  Yet the availability of labor and expertise in this segment is decreasing. Another report by research firm, Supply Chain Insights states that, "25 to 33% of the [supply chain] workforce already is at or past retirement age." (Cecere, 2017)  The article goes on to say, "Currently, the demand-to-supply ratio of jobs to qualified individuals is six to one. In a few years, that could be as high as nine to one. Most of the openings exist in middle management positions, in which there is a current shortage of 54 percent." (Clark, 2018)
Professor Yossi Sheffi, a professor of supply chain management at Massachusetts Institute of Technology (MIT), notes that the industry and need is expanding faster than workers are becoming qualified, "There's now a decades-long lag." (Clark, 2018)  The logistics industry will require more than 100,000 workers in the next few years. (Maurer, 2017) In addition, hard-to-fill jobs will get more difficult to fill. For example, many truck drivers took other types of work during the recession and are not re-entering their old profession even despite the much improved economy. According to the same article, the hardest positions to fill in today's current landscape include:
General /Operations Managers
Information Technology positions
Truck Drivers
(Maurer, 2017)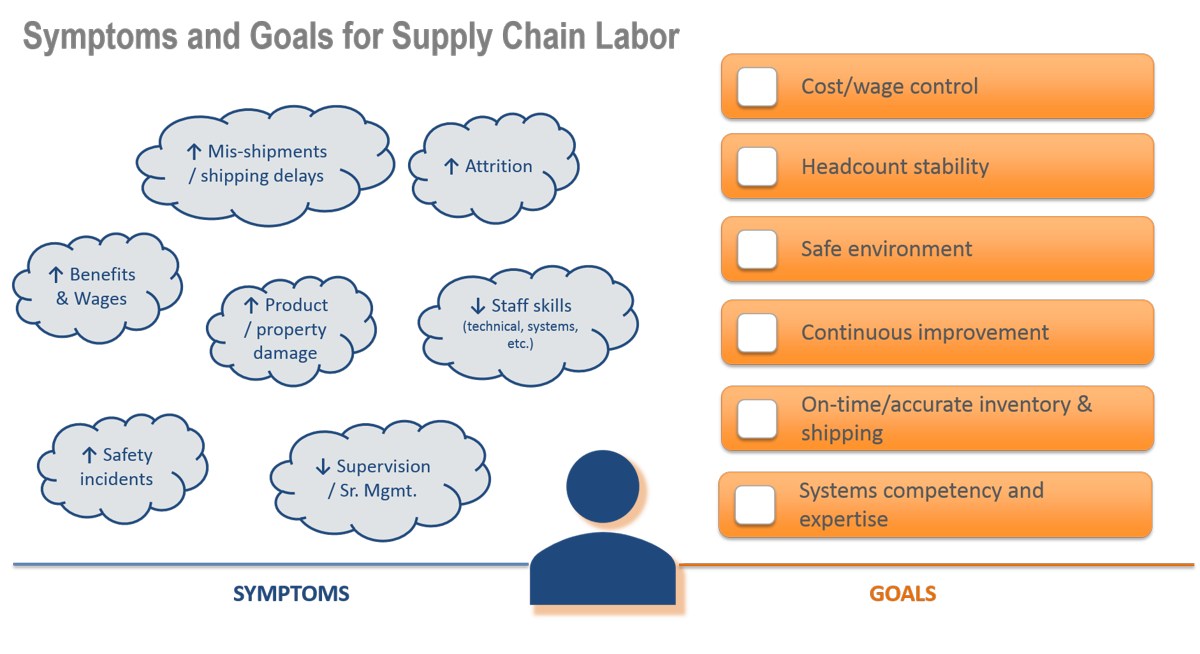 Looking beyond today's immediate staff and labor shortages, research also shows that our future pipeline of supply chain employees could also be on the decline. A recent study conducted by Junior Achievement, for example, found that only 11% of teenage girls and 24% of teenage boys (down from 34% just a year ago) are interested in Science, Technology, Education and Mathematics STEM-based careers, which are critical to the ongoing development of supply chain management as a business discipline. (Kim, 2018)
A CLOSER LOOK AT WAREHOUSE STAFFING
In a strong economy, workers hold most of the cards, a fact that is highly visible for warehouses.
Warehouse workers may be easy to find but are they harder to retain? These are the hardworking individuals that make it all happen, the proverbial worker bees that do all the behind the scenes work before the product goes out to the end consumer. In a 3PL environment, warehouse workers can often make up the largest portion of the employee headcount. Call them warehouse workers, order pickers and packers, forklift operators, or material handlers – when all is said and done, they are the heart and soul of the 3PL industry.
For any 3PL company that relies heavily on customer relationships, high employee turnover can be devastating. Constant turnover creates an environment where there are fewer experienced workers in the warehouse. That means that the pain is felt not only internally, but that it can directly affect customers – and harm business relationships.
Yet, striking the balance when there is equally high pressure to keep costs low for the customer in a rising wage market can be tough. In fact, raising pay rates works in the short-term. Until the business down the street starts paying more on the hour – then the employees 'follow the money' and shuffle on to the next company.
Where do benefits fit in? Immediately following the compensation question, prospective employees ask, "how are the benefits and how much do they cost?" With the sharp rise in healthcare costs, and many employers asking employees to pay increasing percentages of them, benefits have become as important as the pay rate. In fact, according to the Henry Kaiser Foundation – in the 2016 Employer Health Benefits Survey, on average, workers contribute around 18% of the premium for single coverage and around 30% for family coverage.  single coverage and around 30% for family coverage. (2016 Employer Health Benefits Survey – Summary of Findings, 2017).
In a world run by e-commerce, there are many available jobs that are less labor-intensive. Let's face it – warehouse work is hard work. As new businesses pop up around smaller towns, or existing businesses increase volume, they are all competing for the same candidate pool.
Employers not meeting the demand for lower-cost benefits and competitive pay must find other ways to retain quality employees. A survey by the Warehousing Education and Research Council found a majority of respondents preferred five days of paid time off over an extra dollar in their hourly rate – despite the latter costing the employer significantly more.
The symptoms of falling behind on the latest labor trends can range from higher costs of benefits and wages to mis-shipments and shipping delays to an increase in safety incidents or accidents.
By now, you're likely wondering how you can mitigate the impact of these supply chain labor trends on your business.  In our next blog post, we'll explore just that.  
Can't wait until then?  We've got your covered. GET ALL YOU NEED TO KNOW about the Supply Chain Labor Shortage in this WHITE PAPER: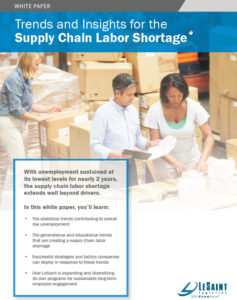 Guest Author of today's post is Jennifer Lee, Director of Human Resources at LeSaint Logistics.  Learn more about Jennifer's perspectives and advice for supply chain labor in our resource library. 
Sources cited in today's blog post can be found on the last page of the white paper, downloadable here.