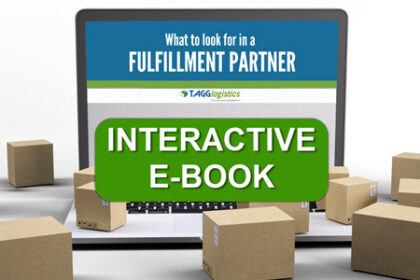 There are many important considerations and criteria to look at when evaluating fulfillment center partners in order to ensure the best supply chain solution possible.  That's why we've put together this interactive E-Book to help with your next logistics outsourcing engagement.
This E-book explores mission-critical topics selecting a Fulfillment Center partner, all the way from strategy to pricing to labor and technology considerations, implementation and beyond. The LeSaint-TAGG team of expert logistics and e-commerce order fulfillment professionals share their decades of experience guiding customers through the transition of outsourcing logistics.
The RFP process is perhaps the most important tool companies have for selecting a Fulfillment Center Partner. A great RFP for logistics outsourcing can ensure that you select the partner that is right for your business.  In this E-book, we explore best practices in developing a successful RFP. Beginning with an initial self-evaluation that ensures a deep understanding of your company's strategy and culture – and how those impact your business and partnership, you will also read about critical elements to include in the RFP, as well as the information and assumptions that help fulfillment center candidates provide accurate pricing.
As technology plays an increasingly important role in logistics operations, you will find the questions to ask and data you need in order to fully evaluate the technology capabilities they have, and red flags to watch for.
Outsourcing is contingent on labor and no RFP would be complete without addressing this area. Look for tried and true advice on how to use the RFP process to ensure your potential Fulfillment candidates adequately plan for your short- and long-term labor requirements. Finally, you will get tips that help make the final solution implementation run smoothly, minimizing misunderstandings and confusion