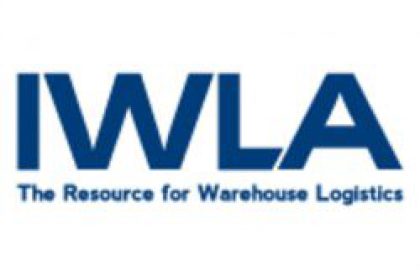 When IWLA members come together, the energy is contagious. That was the idea behind a first-of-its-kind IWLA "pop-up" warehouse & logistics event on October 30th in Addision, Illinois where both members and non-members were in attendance from over 25 organizations.  The topics covered during the event were among the biggest trends happening in warehousing — ranging from employment and labor practices to developments in material handling across the supply chain.
LeSaint played a leadership role in educating participants while onsite.   CEO, Jeff Pennington, kicked off the event with several important points about the rapid changes in supply chain and warehousing labor and employment.  Key points he covered were:
Unemployment has now fallen to a 18 year low

Job growth has and continues to experience a significant upward growth trend

In today's very tight labor market, even staffing agencies struggle

Employers are more eager than ever to to hire with "no experience necessary"

The strong labor market, in fact, has more Americans quitting their jobs

Job hopping has increased dramatically leading to in possible boom to wage growth and productivity
….. And if that isn't enough, Gen Z is coming to your workplace!  The end game: Be ready to adapt now.
A deeper dive on these trends and many others was shared in a formal presentation by LeSaint's HR Director, Jennifer Lee, and Mike Savarese with Accurate Staffing, a key LeSaint warehouse staffing partner.  Here's a summary of the recommendations and advice they shared:
Make sure you're keeping wages competitive; do not use year-old industry reports to create your wage base; intead, use today's current data.

Recruitment methods must be diversified —- job fairs, radio, social media, referrals and other sources should be implemented fast.

Think differently when interviewing, be open and recognize conditions are different.

Your relationship with your staffing agency must be more than a customer/supplier; it should be a strategic partnership.  

For today's employees, it's all about the culture.  Be sure to define your culture, create a strategy for your culture, hire to match your culture, and maintain and reinforce the culture across the company.

Treat your employees as you would your customers.  One such example: create an employee touch program where you make a formal and concerted effort to engage employees, listen to them, and help them on their career path.

Establish and follow a clear and documented employee onboarding process.

Measure everything related to your employees —for example, track your turnover rates by location, by manager, by position, and by longevity.

Figure out where you have gaps and develop a plan to close them.
Related to IWLA's first-of-its-kind pop-up event, Jeff Pennington commented:  "There were a significant number of organizations and people in the room – the real value comes from their collective conversations. The opportunity to learn at events such as this one is tremendous and I encourage other supply chain and warehousing practitioners to attend whenever they can. I want to extend a heartfelt thank you to IWLA for always thinking "outside the box" by putting events like this one together."
Watch for a IWLA pop-up event in your area.  As early as Spring of 2019, IWLA will launch an East Coast event.