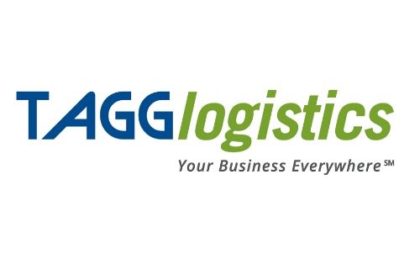 The team at LeSaint Logistics and TAGG Logistics are excited to share today that they are launching a common identity for their combined organization.  Earlier this year, we announced that LeSaint Logistics and TAGG Logistics had teamed up together with common ownership.  Over the last several months, the organization has been building out capabilities and services that expand the value-creating solutions offered to customers — from B2B end-to-end logistics, omnichannel fulfillment, ecommerce, direct-to-consumer and beyond.  The combined organization is in a great position to deliver new innovation and value across the logistics industry.
As originally anticipated, TAGG and LeSaint have so much in common.  Both organizations demonstrate an unparalleled commitment to customer service, and both value agility in making decisions and executing exemplary client solutions.  Further, both organizations hold integrity, collaboration, innovation and advancement at their core.
For these reasons, today marks the launch of a common identity for the combined organization.  This means the organization will now go-to-market under a single name, TAGG Logistics.  In the coming weeks, the TAGG Logistics logo will unify messaging and communications to all customers and employees. As well, the organization will begin taking steps to transition the LeSaint Logistics brand to TAGG Logistics. This common identity will enable the organization to portray a unified solution set that creates value for the fast-moving, fast-growing and highly dynamic customers it serves.
While the common identity signifies a change, the organization will remain focused on its unyielding commitment to innovation and advancement for fulfillment networks.  Expert logistics and transportation teams will continue to deliver outstanding service, move forward with investments in technology platforms and continuously improve customer operations over time.
For more information related to this announcement, contact:
Jodi Cape, Marketing Manager at LeSaint Logistics via email at jodi.cape@tagglogistics.com.