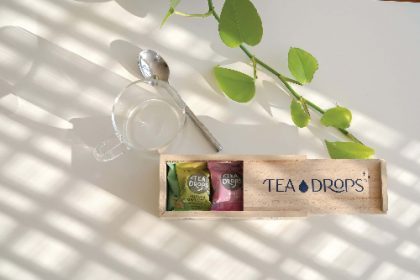 TAGG Logistics, who acquired LeSaint Logistics in 2020, has partnered with Tea Drops for a warehouse logistics and ecommerce order fulfillment solution. The solution includes a ecommerce fulfillment technology solution to support a fast growing CPG company like Tea Drops. Right from the start, TAGG integrated with Tea Drops' ERP system, as well as with Shopify for their direct-to-consumer business and wholesale. Real-time inventory made it possible to immediately spot when products were out and automatically route orders to another facility.
By having two distribution centers based on the east-and west-coasts, TAGG's nationwide fulfillment center network has helped Tea Drops reduce fulfillment time and be more responsive. The comprehensive dashboard also allows Tea Drops' operations to monitor everything in real time: including product specific inventory, stock outs, order processing and status, and more. As a result, the operations staff has more time to spend on other tasks.
The biggest business challenge that Tea Drops faced was managing growth as the company moved from being a start-up operating out of a home kitchen to a rapidly growing start up with funding from investors. During Series A due diligence, an operations-focused investor noted there were no concerns after walking through Tea Drops' operations with TAGG.
Read the full case study now.
Get the Case Study Now