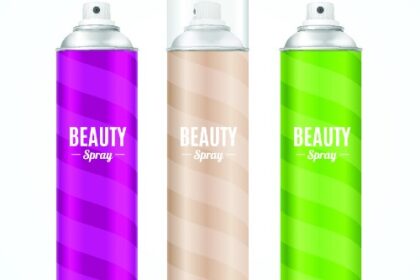 Today, more and more CPG manufacturers and chemical supply chain manufacturers are expanding their product lines to include limited quantity products. For example, many companies are creating hand sanitizers for the first time, in response to the COVID-19 pandemic. Few companies realize that hand sanitizers, aerosols and cleaners require specialized hazmat storage and logistics employees trained in handling hazardous materials. These products, in fact, pose unique and complex challenges for safe storage, handling, packaging and distributing. These issues have become even more daunting as consumer e-commerce sales grow in online channels exponentially in response to the pandemic.
Whether you're new to limited quantity fulfillment—or have deep experience—it's critical that your fulfillment partner knows how to facilitate handling hazardous materials and hazmat storage in the chemical supply chain, in addition to deep knowledge of the CPG supply chain. To find a good fit for your organization, let's start by defining what limited quantity products are and the three specific challenges you face with them.
What are limited quantity products?
These products are considered hazardous materials due to their ingredients, quantity and packaging. As a result, they're required to be packaged and shipped in "limited quantities," to help offset the potential risk. Examples of these products include such obvious items as paints, varnishes, adhesives and drain cleaners.
But there are many not-so-obvious examples as well, including:
Health and beauty products, especially those that are aerosol sprays
Nail polish and nail polish remover, which are considered Class 3 Flammable liquids

Perfumes and aftershaves, which are also Class 3 Flammable liquids due to containing alcohol
You may have also heard the term ORM-D, which stands for "other regulated material" and is another way to refer to limited quantity products. For example, home (lawn) and garden ORM-D or limited quantity refer to identical products. The same applies to health and beauty ORM-D or limited quantity products.
Because of the potential hazards of storage, handling, packaging and shipping these products, limited quantity fulfillment and ORM-D fulfillment can be challenging—even for manufacturers and distributors experienced in the field. A major reason is that fulfillment services must be customized for each product; there's no one-size-fits-all answer for the challenges of limited quantity products. Let's take a closer look.
Three unique challenges for limited quantity products in the CPG and chemical supply chains
Regulatory: Compliance with federal, state and local regulations is mandatory. Because many regulations vary literally from one community to the next—and change frequently—knowing which to follow can be difficult. Even companies that are well versed with these regulations can face new obstacles as they introduce new limited quantity products.
Hazmat Storage: The purpose of these regulations is to help ensure the safe handling, packaging and shipping of these hazardous products. For companies new to offering them, they face unfamiliar challenges working with aerosol or flammable and corrosive products for the first time. Collaborating with a fire protection engineer is one way to help ensure safety and regulatory compliance.
Shipping and Handling Hazardous Materials: Transporting limited quantity products is especially challenging, because there are more strict IATA regulations by air. As online consumers demand two-day (or sooner) delivery, having to ship by ground can put that service expectation at risk. In addition, the products require special labelling and personnel need extensive training to handle.
Customizing limited quantity fulfillment
Because every fulfillment program for these products is different, it's important to work with a logistics partner who knows how to ask the right questions. Here is just a sample of what you need to know before designing a safe, compliant and cost-effective fulfillment program for limited quantity products:
Aerosols:
Is your product a Level I, II or III aerosol?
Is the container metal or plastic?
What is its size, in fluid ounces?
What is the total maximum weight in pounds, in storage?
Flammables:
If a flammable liquid, is the product classified 1A, 1B or 1C (or combined)?
If a combustible liquid, is it Class II, IIA or IIIB—based on its flash and boiling points?
Corrosives:
What is the total maximum amount in gallons, while in storage?
What is the largest quantity container, in gallons?
Case Studies in Success
TAGG has helped many manufacturers and distributors across the country
to safely, efficiently and cost-effectively deliver limited quantity products to both business and consumer markets. Here are just two examples:
A maker of high-end personal care products is launching a new line of consumer goods aerosol products online, its first entry into the limited quantity arena. This company is unsure how to handle and ship aerosols—and its current fulfillment provider is inexperienced as well. TAGG is currently working with the aerosol maker to demonstrate how to handle, package and ship these products.
Some companies are already experienced with limited quantity products and seek to leverage the resources of a well-established and equally experienced fulfillment provider. One such company was a manufacturer of aerosol and flammable health and beauty products. TAGG collaborated with this company to buildout a 900,000 square foot distribution center to include the aerosol products. The facility includes a total of 150,000 square feet of space for flammable consumer goods fulfillment which was then separated into 3 rooms to keep compliant with local fire codes and then another 50,000 sq ft for flammable liquid storage.
To make it happen, the TAGG team worked with an experienced fire protection engineer, designing the space to maximize both efficiency and safety. The team also handled permit approval with local authorities and trained all facility personnel on proper handling, packaging and shipping requirements. The facility opened its doors on time and is currently approaching peak capacity.
When choosing a partner for aerosol or dangerous goods fulfillment, be sure you're confident in the level of experience offered, expertise to navigate a complex regulatory environment, resources to design safe and efficient storage space and a nationwide fulfillment network that doesn't rely on air transportation to deliver products at the speed of now. You'll find that partner in TAGG Logistics.