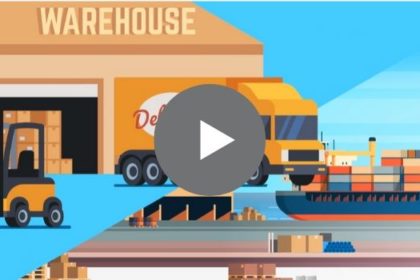 Today's modern consumers expect nearly immediate availability of goods and that often means same-day, next-day delivery when placing an order online. Lesaint's port-to-home supply chain solution has been built with modern consumers in mind, enabling CPG manufacturers to reach 98% of consumers in most urban areas with same-day, next-day order shipments. CPG manufacturers who work with us enjoy a total integrated supply chain solution.
The solution includes:
Inbound transportation to warehouses
Product configuration to make goods retail-ready
Order fulfillment
Management of outbound transportation to retail stores and consumer doorsteps
LeSaint has strategically identified 3 locations optimally located for the greatest geographical reach for a port-to-home network. The locations are:
LeSaint Logistics as an Americas-based 3PL that specializes in customized, highly client-centric supply chain solutions.  LeSaint has been helping companies create value through exceptional supply chain design and execution since 1983. Our approachability and deep engagement in solving our clients' daily challenges permeates all we do.  We power our client's supply chains with proven
360Logic™
to uncover value through efficiencies, freeing up capital and ultimately, making your end customer happy.
http://www.lesaint.com