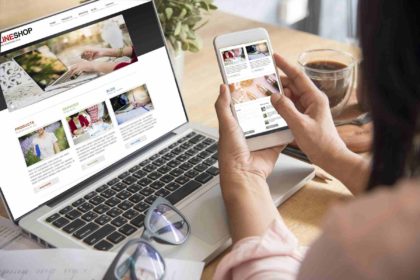 This blog post provides a Top 10 List of Outsourcing Requirements for an Ecommerce Order Fulfillment center. Choosing the right Ecommerce order fulfillment partner is a mission-critical topic for outsourcing logistics and selecting a 3PL in the Consumer Packaged Goods (CPG) industry. This blog post is the seventh and final post in a series that discusses what to look for in a Third-Party Logistics Provider (3PL) and Fulfillment Partner. The blog series explores mission-critical topics about outsourcing logistics, selecting a 3PL and finding the right fulfillment partner, all the way from strategy to pricing to implementation and beyond.
In the rapidly evolving world of e-commerce order fulfillment direct-to-consumers, many companies need a fast, outsourced logistics engagement that will handle immediate needs like flash sales, online promotions and more. If you're looking to skip the RFP process altogether in favor of a rapid outsourcing model, here's our Top 10 List of Outsourcing Requirements.
Flexibility to sell your product – any way you can. Find a single 3PL and logistics partner who will enable to you to handle EVERY sales channel. Direct-to-consumer (fulfillment), business-to-business (distribution) capabilities, deep experience shipping to a broad group of retailers – complete EDI and routing guide experience, promotional sites like Groupon, direct response channels like QVC or HSN. These days, the number of sales channels seems endless. Clients need one fulfillment provider with the flexibility to handle it all.
Technology leadership. Find a provider who has state-of-art WMS for inventory management – live look, e-mail alerts, pick tools (FIFO, FEFO, etc..), lot code/serial code tracing capabilities. Also, make sure they have complete integration capabilities – tools to integrate with any shopping cart/order entry system for seamless order flow.
Save money…. big time! Make sure your Ecommerce order fulfillment partner is offering volume discounts, and has deeply discounted and negotiated small package and parcel rates.
Service is paramount. Identify a dedicated CSR/Account Manager (or similar dedicated resources) assigned to every account and ensure you have access to warehouse managers, such as an on-the-floor, hands-on resource. They need to make same day shipping happen, and have fast responses to questions and requests as your primary enabler for Ecommerce order fulfillment.
Do it right. Reduce your picking and shipping errors through a complete scanning environment and other QC processes in your provider's operation.
Simple billing structure. Establish a transparent, straight-forward approach with no surprises or hidden costs. In addition, pay only for what you use. Transaction-based pricing gets rid of fixed overhead.
Focus. Be sure your provider has product experience in your industry. In short, they must know the market, know the customers and know the requirements.
Project work is inevitable. Therefore, beyond your immediate needs, find out if your provider has capacity for special, by-request projects as well as value-added services such as kitting, assembly, display building, re-work/repairs, etc.
Location, location, location. Ensuring you have multiple locations for Ecommerce order fulfillment will help you to save on inbound and outbound costs and dramatically reduce transit times, ultimately getting product into consumer hands fast.
True partnership. Be sure your provider will give you complete, timely access to the management team and resources. Do you have their mobile numbers? Are calls returned promptly? Are you treated like a partner or just an annoyance?
About "What to Look for in a 3PL" Blog Series
The series explores mission-critical topics about outsourcing logistics, selecting a 3PL, all the way from strategy to pricing to labor considerations implementation and beyond. It explores the evaluation criteria used to qualify a 3PL, as well as pitfalls to avoid as you and your company go through the process of outsourcing order fulfillment warehouse logistics and/or transportation.  The series is delivered by LeSaint's expert team of logistics professionals who have decades of experience guiding customers through what can otherwise be a complicated, confusing and time-consuming period in a company's life.
About The Author:
Today's blog post author is Tod Yazdi, CEO at TAGG Logistics, LeSaint's parent company. Prior to his current role at TAGG Logistics, Tod served as Vice President and Director of Banking at A.G. Edwards where he was involved in corporate finance, mergers, acquisitions and valuation work, in addition to private equity and debt financings. Tod led the Transportation and Logistics Group responsible for advising clients on logistics, warehouse, fulfillment and supply chain information technology. Tod holds an MBA from Washington University as well as a BS in Finance and a BA in Economics from Indiana University.