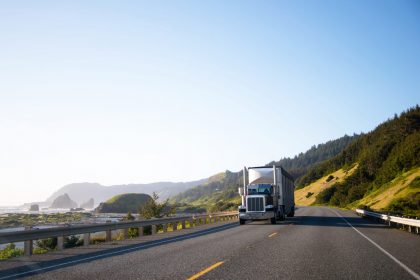 Now more than ever, transportation brokers and 3PL fulfillment companies can play a pivotal role in any ecommerce fulfillment and omnichannel fulfillment environment. Shipping volumes are at an all-time high, and transportation brokers can help you find much needed transportation capacity. A high-performing 3PL fulfillment company can also help you manage multiple transportation channels smarter. In a world where on-time, same-day, and next-day delivery matters more than anything, turn to TAGG Logistics for all your transportation broker needs.
Here's how TAGG Logistics, who acquired LeSaint Logistics in 2020, can help you as your transportation broker and 3PL Fulfillment Partner:
Better manage your overall costs for transportation and fulfillment holistically. When you work with TAGG Logistics as your transportation broker and 3PL fulfillment partner, we help you reduce chargebacks, review multiple rate options and consolidate shipments across your fulfillment network. These all translate into reducing costs overall, and having more control of costs over time.
Improve reliability in your fulfillment network with reputable transportation partners. TAGG Logistics helps you find reputable, qualified transportation carriers for your fulfillment network. We help ensure they are making deliveries on-time, and operating safely.
Get more visibility to transportation aspects of your fulfillment operation. At TAGG Logistics, we believe that better decisions start with better data. With our transportation visibility tools, real-time access to data and dashboards becomes your reality.
Manage transportation smarter with a nationwide fulfillment center network. When TAGG Logistics helps you bundle your transportation with your overall fulfillment operation in a true 3PL fulfillment partnership, you begin to operate as part of a nationwide fulfillment network with 25+ locations. That means you can reach local markets and local consumers faster and with more flexibility. It also means you can reduce transit times and overall transportation costs by optimizing shipments across the network.
TAGG Logistics is a transportation broker and a high-performing 3PL fulfillment company who will deliver a robust fulfillment solution for all aspects of your ecommerce fulfillment and omni-channel fulfillment network.
Ready to get your next freight quote from TAGG Logistics for transportation brokerage? Learn more by visiting our transportation brokerage page.
Learn More About Transportation Brokerage