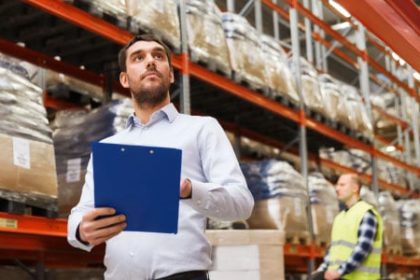 Warehouse logistics operations have never been better than from LeSaint Logistics' order fulfillment center in Duncan, South Carolina.  The Duncan, South Carolina warehouse facility boasts upwards of 350,000 square feet of versatile warehouse storage space.
It goes without saying that specialty goods manufacturers require exacting omni-channel fulfillment, e-commerce order fulfillment, and unique distribution for unique products.  Unlike larger retailers or manufacturers, though, they don't have the size or scale to justify a dedicated warehouse.  That's why the Duncan, SC warehouse facility is the perfect fit —- it's an order fulfillment center that can scale with your e-commerce needs as they grow and evolve across the Southeastern United States.   In fact, the Duncan, SC warehouse facility is less than 1 mile from I-85, enabling your goods to be transported via ocean through Savannah, GA; Charleston, SC; Greenville, SC or Inland Port Greer import/export hubs for fast transit times and distribution.
In addition, the Duncan, SC warehouse logistics network has been strategically designed to facilitate both long-and-short term needs of companies in e-commerce fulfillment, with full-service pick-pack-and-ship operations, reverse logistics, value-added services such as kitting, co-packing, POP display assembly and more.  It even has the ability to store CPG manufacturer's limited quantities, such as aerosols, that require specialized storage and shipping. Turnkey transportation services to and from the facility are also available from LeSaint, including full-container-load (FCL) and less-than-container-load (LCL) build-outs.
"We're excited to have the Duncan, South Carolina facility as part of our growing nationwide network of warehouse logistics operations for e-commerce order fulfillment," says Tod Yazdi, CEO of TAGG Logistics.  "The customers we serve now and in the future can take advantage of the Duncan, SC warehouse facility to rapidly reach consumers across the Southeastern, United States."
TAGG Logistics acquired LeSaint Logistics in early 2020.  Combined, the two organizations offer a scalable, robust e-commerce order fulfillment network for emerging brands in the CPG and Retail industry.
For more information on the benefits of Shared Warehousing in an order fulfillment center in Duncan, South Carolina, download this infographic now.