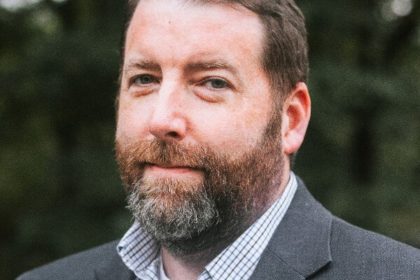 This blog post is the sixth in a series that discusses what to look for in a Third-Party Logistics Provider (3PL).   The blog series explores mission-critical topics about outsourcing logistics and selecting a 3PL, all the way from strategy to pricing to implementation and beyond.   Today's blog post is about your 3PL solution implementation.  It discusses things to consider during your RFP and evaluation process to ensure the eventual logistics solution implementation happens smoothly once you've selected a 3PL provider.
In the early stages of formulating an RFP for 3PL services, there are several topics to consider to ensure the eventual implementation of your logistics, transportation or warehousing solution goes smoothly.
Here are some questions you should be asking yourself at the onset of generating the RFP:
Consider this type of specificity when it comes to requirements for the processing, storage and transportation of your products:

Special handling
Hazardous material (Hazmat) storage and/or handling
Fire system codes and infrastructure for your product type(s)
High product value and related security and insurance implications
Temperature-control requirements
Possible compatibility issues with existing product in a shared warehouse or combined shipment setting
Lot/batch or serial number tracking

What do your current volumes look like to successfully fulfill and deliver orders?
For inventory control, what will the cycle count frequency be?
Are there special projects or product customizations that will be required, such as kitting, POP displays, etc.?
Where is the optimal geographic location for the facility?  Do the 3PL's you're considering have an existing facility in the area? If so, is there space available?
What is your time-frame for the start-up?  Depending on special requirements, keep in mind you may want to add time to your start-up, especially if there is any 'retro-fitting' required for the warehouse or commercial vehicles
What are you not getting with your current provider that you would like to see in the future?
Mapping out these things during initial RFP and planning for them ahead of time will help make your implementation more efficient and rewarding.  Many items in your implementation plan can also happen concurrently/in parallel, which will also help things go faster.
Plan ahead for the longest lead times
There are a few things that we find takes the longest during implementation for our clients.  They are the delivery and installation of pallet racking and implementation of any technology upgrades, such as a data circuit or new fiber optic line.  These things can require up to a 10 week lead time, so definitely worth mentioning here.
Checking references and audit the plan
Are your 3PL candidates able to provide you with references?  If not, can they at least tell you about a client where they've implemented a similar project or solution?  If so, ask to visit that operation if possible. As well, be sure to audit your 3PL providers' suggested implementation project plan, and make sure everything is sufficiently built-in from your original RFP requirements and timeline
Reasons to become concerned
Here are three statements that could be cause for concern.  If you hear any of these, even just verbally from the 3PL's you are considering, be careful to explore them in a lot more detail.
"We don't currently have a presence there, but we can handle it"   Follow up by asking "How? What is your plan? Is there an explanation for a special team to travel into that area and be 'boots on the ground' for a period of time?  How long will it take to find a local manager, including training and onboarding? Will they relocate someone, even temporarily?
"We don't currently do that, but we can" – refer to previous comments about checking references above
"We have a partner that can do that" – many 3PL's use partners very successfully for special processing, making displays, value-packs and so forth. While successful, who they are and transparency around how the work will be performed across multiple partners is important to understand.
Top 3 Pieces of Advice
Once the business has been awarded to a 3PL, here are our top three pieces of advice for getting your implementation completed successfully.
1.    Communication. Be sure you have a regular cadence for calls and face-to-face meetings; scheduled at a standing frequency that ensures action items and tasks are kept on track.
2.    Live and die by an agreed-upon project plan with action items, owners and deadlines.  Honor it, respect it, and stay accountable to it.
3.   Know ahead of time who is paying for what.  Agree on this ahead of time with regard to who holds responsibility for services, capital, leases, labor and so on.
At LeSaint, we take several steps to ensure a client implementation goes smoothly.  First, we perform several vetting iterations with the RFP starting in the earliest possible stages.  We have a variety of "go/no-go" gates to ensure the project is something we can handle and that will deliver value to the client.  In case the client has not provided enough specifics in their RFP, we also have a very in-depth questionnaire that helps us to get to a better level of detail to provide the right scope in our response.
We also fine-tune cost models and pricing proposals by doing a thorough walk-through and 'test run' with the operations team to make sure the right volume and labor assumptions are in place
From there, a lot of introductions happen to map client points of contact to the implementation team and operations teams.   We get buy-in from the stakeholders that we map out to the project plan. There is typically a team meeting 1-2 times per week between our company and the client's stakeholders, and regular daily contact between functionally specific people, such as HR, Labor, IT, etc.   We designate an implementation manager, who helps steer, track and coordinate the implementation overall. The implementation manager also engages with senior leadership and management to overcome barriers and make decisions when it's necessary.
In the end, the implementations that go smoothly are those where common expectations are established in the very beginning.  There are a number of details and best practices that a 3PL will bring to the table, and recognizing the value that can provide to guiding you can have extreme benefit.  Keep in mind that just because things were done a certain way previously, doesn't mean it was best practice. Sometimes you may know just enough to be dangerous; so recalibrate your expectations on what may be required and the depth that will entail and trust the provider you've selected to give you sound guidance.
About "What to Look for in a 3PL" Blog Series
This blog post is the sixth in a series that discusses what to look for in a Third-Party Logistics Provider (3PL).  The series explores mission-critical topics about outsourcing logistics, selecting a 3PL, all the way from strategy to pricing to labor considerations, implementation and beyond. It explores the evaluation criteria used to qualify a 3PL, as well as pitfalls to avoid as you and your company go through the process of outsourcing logistics, warehousing and/or transportation.  The series is delivered by LeSaint's expert team of logistics professionals who have decades of experience guiding customers through what can otherwise be a complicated, confusing and time-consuming period in a company's life.
About The Author:
Today's blog post author is Scott Sanders, General Manager at LeSaint Logistics.  Scott joined LeSaint in 2001 as a Warehouse Supervisor and was promoted to Distribution Center Manager in 2004, spending the next 8 years working with clients in the retail and chemical industries. Scott then moved on to Dubois Chemicals in 2013 where he held positions as Operations Manager and Logistics Manager. Scott came back to LeSaint as Implementations Manager in 2016. In this role, he spent the next three years completing 28 new client implementations. Some of those implemented in 8 weeks or less, and all were on time and under budget.  In 2019, Scott was promoted to General Manager over two facilities in the Cincinnati, OH area with responsibility for 15 customers in various industries and 60 associates.