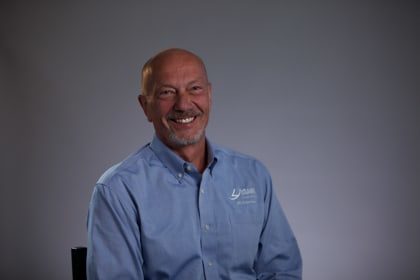 This blog post is the first in a series that discusses what to look for in a Third-Party Logistics Provider (3PL). The blog series explores mission-critical topics about outsourcing logistics and selecting a 3PL, all the way from strategy to pricing to implementation and beyond. Today's blog post focuses on aligning with your overall company strategy and making a good culture match with your 3PL partner.
Whether you are outsourcing logistics — that is, various aspects of supply chain management, warehousing or transportation — for the first time, or if you've already outsourced but are looking to change 3PL providers, the very earliest stage of your process should focus on strategy and culture.
Some key questions to ask yourself and also explore with other supply chain stakeholders in your company include:
What is your business' overall strategy and goals?
For example, your company may have a strategy that calls for rapid expansion into new markets, with aggressive growth goals.  Or, your company may have a strategy to 'lean out' operations with cost-cutting and efficiency goals taking center stage. Each strategy has a significant impact on the mindset and approach you'll need to consider when answering the next question.
What is your strategy specifically for outsourcing logistics?   Does it align with your overall business strategy?
Using the previous examples, a rapid expansion strategy would require that you have a supply chain and logistics network ready to immediately stand-up and support new locations and new operations — rapidly.  In this case, a logistics outsourcing strategy may involve seeking out a flexible, long-term 3PL partner who can keep pace with your company as it grows. In the 'lean-out' strategy example, you may instead be looking for the lowest cost provider who can deliver the most cost-savings quickly.  Neither strategy is right or wrong per say, but understanding it and being able to communicate it to potential 3PL partners at the onset of your evaluation process will get everything started off on the right foot.
Why are you considering outsourcing at all?
One useful tool to use in answering this question is a Strengths, Weakness, Threats, Opportunities (SWOT) Analysis applied to your current state.  This tool can help you identify and formally document what's working and what isn't working in your current operations. It can also help you initially evaluate how your supply chain 'stacks up' in your industry — and if you don't believe your supply chain is operating with best-in-class practices based on what you document, it can help confirm your decision to seek outside help and advice from a 3PL.
At LeSaint, our clients often share with us their reasons for seeking our help as a 3PL, and many of them used a SWOT Analysis that ultimately led them to their reason for outsourcing.    Here's a list of what the reasons are:
Reason #1:  Belief that a 3PL can provide enhanced logistics services, giving the company an increased ability to rapidly grow and expand
Reason #2:  A current 3PL provider can't support their company's growth, so they are looking for a new 3PL that can
Reason #3:  Their current 3PL provider is not able to successfully operate the supply chain services required (ie. failing to meet KPI's or just failure to successfully operate in some or many aspects of the supply chain, warehouse or transportation)
Reason #4:  An increased need for flexibility in the supply chain and a 3PL's increased ability to make adjustments to the operation based on dynamic changes in their business
Reason #5:  The need to modernize and/or invest in supply chain, warehousing or transportation technology (ie. WMS, TMS, etc.)  Some 3PL's have the expertise to guide the evaluation and implementation of supply chain technology solutions from start-to-finish.  3PL's can also have the scale to add multiple clients at a more cost-effective price than the client can do it on their own, into the 3PL's existing technology platforms.  At LeSaint, we're able to do both.
Reason #6:  Lack of internal supply chain expertise or generally, a viewpoint that the supply chain is not a core competency of the company, and therefore, they should seek out a 3PL who can fulfill supply chain management as an outsourced expert for them
Let's take a moment now to talk about culture.  In the early stages of outsourcing, we often hear our clients say:  "We want to do business with other companies who are a good culture fit with ours."  In short, they want a company who feels, acts and behaves like people within their own company.  It's the quintessential "they need to fit in" criteria.
In reality, it can be very difficult for people within a company to define their culture.  In fact, many may point to the latest sign on the wall from the HR department with snappy slogans or branding when asked to share more about their company's culture during conversations with potential 3PL's.  At the end of the day, culture really boils down to a few key, but very meaningful things that have to do more with the relationship characteristics with the 3PL partner, and less with the objective reasons for outsourcing in the first place.  "Culture" really boils down to:
Communication – Does your company and the 3PL have open, honest lines of communication?  Do you listen to each other? Seek to understand each other? Successfully collaborate through effective communication to solve problems and explore solutions?    Do you value each other's input and feedback and act up on it? These things all have to do with how well you communicate and frankly, respect each other's roles in the relationship.
Urgency – Whether its with communication or with operational aspects of the 3PL partnership, ability to respond and act quickly, proactively and without error is important.  No one wants to find themselves in the frustrating situation of being ignored or complacent. A 3PL must be prepared to operate in a nimble way, engage fast, successfully implement and continuously improve.  This can all be chalked up to acting and responding to all that happens — however big or small, with a sense of urgency and a mindset towards change.
At LeSaint, we use a proprietary 360Logic™ process for ensuring urgency is constantly applied to our client operations.  With 5 phases, the last of which is ADVANCE, we are able to proactively move the supply chain, warehouse or transportation operation forward, continuously improving it day after day after day.  All of which brings me to my final point.
When it comes to evaluating a 3PL provider, it is very important to consider whether or not they have a culture of Innovation that matches up well with your company.  Here are the reasons why:
Supply chains are constantly evolving, more and more rapidly each year.  There are new channels (think e-commerce) that must be entered, there are new technologies that must be capitalized on, and there are new talents and skills required as the world of commerce progresses.  If your 3PL partner isn't keeping up, then how will your supply chain?
Employees want and need to know that you're innovating and investing for the future.  The same holds true for any 3PL. Your 3PL's ability to change and innovate means their employees will also be developed with new skills; and the 3PL needs to be committed to attracting, developing and retaining talent with the latest skills.  If they aren't, again, how will your supply chain fair?
Finally, it is mission critical for a 3PL to demonstrate to clients that they have a proven methodology and culture for Innovation.  That means the 3PL will be ready for change, will be ready for the future, and your supply chain will benefit.
Amazon.com, in my opinion, is leading the way when it comes to a Culture of Innovation.  They constantly push to explore new opportunities and relentlessly raise the bar in the e-commerce world. Their quest to be different tomorrow than what they are today is frankly, amazing.
---
About "What to Look for in a 3PL" Blog Series
This blog post is the first in a series that discusses what to look for in a Third-Party Logistics Provider (3PL).  The series explores mission-critical topics about outsourcing logistics, selecting a 3PL, all the way from strategy to pricing to implementation and beyond. It explores the evaluation criteria used to qualify a 3PL, as well as pitfalls to avoid as you and your company go through the process of outsourcing logistics, warehousing and/or transportation.  The series is delivered by LeSaint's expert team of logistics professionals who have decades of experience guiding customers through what can otherwise be a complicated, confusing and time-consuming period in a company's life.
About The Author:
Today's blog post author is Jeff Pennington, President at LeSaint Logistics.  Jeff joined LeSaint as its President in 2001 and has also served as Executive Operations Officer. Prior to joining LeSaint, Jeff spent 20 years with IMC Holdings—an International Manufacturer and Distributor of Industrial Truck Parts—the last ten years as Vice President of Operations (Supply Chain). Responsibilities that span his career include Executive Leadership, Manufacturing, Engineering, Materials Management, Purchasing, International Sourcing, Warehousing and Transportation.