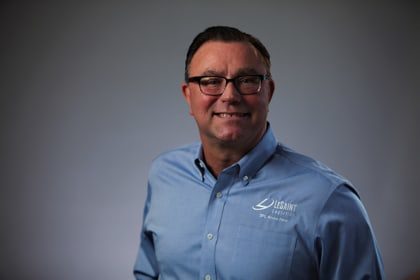 This blog post is the second in a series that discusses what to look for in a Third-Party Logistics Provider (3PL). The blog series explores mission-critical topics about outsourcing logistics and selecting a 3PL, all the way from strategy to pricing to implementation and beyond. Today's blog post focuses on RFP criteria to include in order to qualify a 3PL for proven expertise, and pitfalls to avoid when going through the pricing process.
Putting together an RFP for outsourcing logistics is no small task. It can take weeks to months for companies who have never outsourced before to get the finer details documented, as they work through what to include and what not to. The purpose of this post is to fast-track that process for you. In fact, what is formally documented in the RFP up front can pave the way for a smooth bid submission and response process for the weeks that follow.
The Top 5 Critical Elements for the RFP
After years of responding to RFP's in countless formats, lengths and styles, here are the Top 5 RFP Criteria we recommend your company include:
1) OBJECTIVES
Start by clearly defining your objectives. These should include not only what you want to accomplish by outsourcing logistics, warehousing or transportation, but also how those objectives relate to your company achieving its overall goals. One way to approach this is by first taking a close look at the "why" of outsourcing. Is it to enable more growth? Solve a particular pain or challenge? Enter a new channel(s)? Open a new distribution location? Gain a capability you don't have in house? These are strategic questions that get to the core of your business and outsourcing approach.
If you are changing from a current provider, also take a close look at the 'why'. What are your real, honest reasons for making a change? The reasons may be the same as above, but also consider if you have clearly defined what the provider is responsible and accountable for versus what your company is responsible for. If you lack clarity around that, now is your chance to formally document and re-shape it for inclusion in the Objectives section of your RFP.
2) DATA, DATA, DATA
In order to give you an accurate, clear price, a Third-Party Logistics Provider (3PL) is going to need comprehensive, understandable, clear data. Ask yourself some of these key questions about the data you plan to provide:
Does your data contain internal terminology (acronyms, IDs, etc.) that only someone within your company would know? If so, then migrate those data elements to industry standard terminology now.
Does your data make sense? For example, does it balance across inbound and outbound? Taking some time to audit the complete data set before submitting it will help you circumvent countless questions and audits by 3PL candidates later.
Do you lack quality data in the first place, in order to be able to submit it to providers for an accurate price/quote? If this is the case, then it is important to provide 3PL's with a standard set of assumptions in the absence of real data to work with. As well, getting accurate, quality data could become one of your outsourcing objectives, as discussed in the previous section.
Will your data allow your 3PL candidates to submit an accurate price quote? Keep in mind that basic inventory data is only the starting point. Here are examples of additional factors that would have a significant impact on getting an accurate price:

Taking over a facility (ie. making an operational conversion)

Lot controls
LIFO vs. FIFO
Inventory flows, order sizes, and dimensional-related items such as pallet heights
Scope and timing, such as order fulfillment deadlines, fulfillment during only certain days/hours, etc.

3) ONSITE VISITS

If you plan to make onsite visits to the 3PL candidates' operations (most companies do and we highly recommend it), then take some time now to document this in your RFP. The Onsite Visit section of your RFP should address:

Why you are there
Do you want a formal presentation while onsite? And/or do you want prefer to walk the site and see it 'in action'?
Specifics on what you want to see while onsite. For example, what will you want to see evidence of? Perhaps the technology systems, slotting, risk/theft control, and so on. Be sure to explicitly call out each area.
Converse with the employees on the floor and in the operation. For example, ask them:

Do you enjoy working here?
How easy is it for you to use the systems/technologies?
Do you get support and new resources when you need them?

Look for cleanliness and order. As the quintessential saying goes "if you don't keep your own house clean, how could you keep mine clean?"
Finally, be prepared to tell the Third-Party Logistics (3PL) candidate you are visiting how their onsite operation compares to what you are doing today in your company. What aspects are better or worse than your current state? Are there added benefits or advantages that extend beyond your current state?

4) RELATIONSHIP-MAPPING

One of the biggest pitfalls we see emerge after an RFP has been awarded and the solution implementation has begun, is lack of clarity around who is responsible across the hierarchy of the relationship mapping between the client and the 3PL.

For this reason, we recommend you gather details around Relationship-Mapping early on as part of a formal section in your RFP. Here's what we suggest:

Develop your internal mapping around account management first. Who needs to be involved in the various aspects of the relationship with the 3PL? The list could be much bigger than your head of logistics or current transportation department, and could extend into IT, HR, Accounting and so on.
It's dangerous to ask your 3PL to tell you what the relationship map should be. Here's why: The 3PL will undoubtedly make assumptions about certain roles, resources, departments, etc. in your company, and plug them into their own perceived version of the map. You may find yourself scrambling to put a hat on someone who frankly, doesn't exist! In today's day and age of non-traditional org structures, matrixed organizations and so on, no two companies look the same. You know your company best, and how decisions are made. Get your 3PL partner off to a great start by helping them plug into it.
Many 3PL's, LeSaint including, will make overzealous efforts to interface at multiple levels within your organization, in hopes of building a strong, trustworthy relationship. There is a lot at risk if they start doing that with all the wrong people!
Find an 'owner' who is responsible (ie. it could be the gatekeeper discussed in the next point below). Then, allow that person to define that map very clearly and socialize it across your company.

5) GATEKEEPER

While not an RFP Criteria per say, having a Gatekeeper clearly identified, fully engaged, and reachable during the entirety of the RFP process will help your company as well as outside 3PL candidates have a common touching stone and single source of the truth. More times than not, we see companies skip this step, or designate a low-level coordinator or administrative assistant for it. Often, those types of roles do not have a thorough understanding of the company's strategy, nor how decisions are made in the business. Take some time up front to consider who is best suited to not only understand those two aspects, but also has the ability to communicate effectively and consistently between your company's stakeholders and external 3PL's, with all the sensitivities and transparency that will be necessary.

There are some frequent questions that we see included in RFP's we respond to:

Who owns my account? What will my account governance look like? From the floor to the President, what does that escalation path look like?
Are you using a productivity tool and if so, what is it?
How do you manage labor, in routine times but also in peak seasonal times? This is especially important, as the State of the Labor Market has left many companies struggling to fill roles at all levels across transportation and warehousing.
What methods do you use to reduce/avoid risk? This could be in the areas of security (ie. product theft), safety (ie. meeting safe operating practices that reduce or eliminate injuries on the job), and business continuity (ie. back up systems and support in the event of the unexpected, such as a natural disaster)
Do you have integrated processes & systems? How adaptable are your systems? What back-up plans or methods are in place? What are your communication protocols and what systems do you use for them?

Looking for even more smart questions you should be asking yourself about Third-Party Logistics Providers (3PLs) during the outsourcing process? Read this blog post now.

Getting an Accurate Price Quote during the RFP Process

Let's shift our focus now to the topic of getting an accurate price/quote during the RFP process.
First, be sure to ask for pricing transparency (ie. what's included and what's not) up front if you want it. To be even more specific, consider that your standard rate card may not allow for price transparency. Simply adding the question "What's included? Please provide a breakdown of each element" after each item on the Rate Card can help solve this in a big hurry. (Hint: Have you thought about ramp-up, implementation, and initial inventory count expenses at the onset of the new relationship? Make sure they are either included or excluded in the price quotes you receive.)

Another insight I'll offer is this: In the early stages of receiving RFP pricing, trust can be at a deficit. For example, a 3PL who fears you are going to use their price quote to get an incumbent provider to 'match' their price may hold back from giving high levels of transparency. Keep this in mind and think strategically about ways you can provide reciprocal transparency in how you intend to use the information you receive.

Here's a real-life scenario that poses a pitfall in the pricing/quote process:

A 3PL candidate puts forward a creative way of doing something new. It is more efficient and lower cost, but several process improvements need to be made to realize the price quoted, which reflects the 'future state' condition. Your incumbent simply matches the price, but without the visibility to the creative solution and how to implement it. Indeed, you now have a mess on your hands because, you as the client, are not getting the benefit of the improved, creative process design, and now your incumbent is unhappy because they are getting paid less.

For this reason, it is very important to not just get a price, but also understand the true cost of engagement.

Let's now explore the factors that go into a 3PL providing your company with an accurate price. The largest drivers of price, typically include:

Labor
Real Estate / Storage space
IT/Technology
Equipment, Racking & Robotics
Insurance – understand what you have to cover and what your 3PL has to cover

Finally, here is the single most valuable piece of advice in this entire blog post!

With your RFP written and ready for market, take one non-RFP step: Invest some time getting to know your 3PL candidate and understand each other first, even before any action is taken. The early stages of the relationship will lay solid groundwork for the RFP response and beyond, if you take time upfront to get to know each other. It's a relationship that will grow and evolve just like your company will. It's not a race to get to the finish line. At LeSaint, we've come to understand this after decades of working with companies of all sizes and walks of life, and it's why we designed our 360Logic process to start with Discovery. Learn more at: 360Logic™ | LeSaint Logistics

---

About "What to Look for in a 3PL" Blog Series

This blog post is the second in a series that discusses what to look for in a Third-Party Logistics Provider (3PL). The series explores mission-critical topics about outsourcing logistics, selecting a 3PL, all the way from strategy to pricing to implementation and beyond. It explores the evaluation criteria used to qualify a 3PL, as well as pitfalls to avoid as you and your company go through the process of outsourcing logistics, warehousing and/or transportation. The series is delivered by LeSaint's expert team of logistics professionals who have decades of experience guiding customers through what can otherwise be a complicated, confusing and time-consuming period in a company's life.

About The Author:

Today's blog post author is Dino Moler, EVP of Client Solutions at LeSaint Logistics. Dino is responsible for developing creative, customized logistics solutions that reduce total logistics costs, free up working capital and improve customer service. Dino has over 30 years experience in Supply Chain Management, Logistics Solutions and Strategic Business Development programs. Dino has served in varying capacities during his tenure in the Logistics industry , including as Chairman of the Board of Directors at the Transportation Sales & Marketing Association, in addition to roles at Ryder Integrated Logistics, Schneider Dedicated, and Vice President Sales & Marketing for North American Logistics. He holds a Bachelor's Degree in Business Merchandising with a Minor focus in Strategic Marketing from Indiana University.